Signing up takes less time than waiting in line to fill a prescription.
You can do this online; all you'll need is a list of your medications, vitamins and supplements, your current pharmacy details, and any insurance details. ReadyMeds takes it from there! If you have any questions, feel free to call us—we'd be happy to help you set up your account.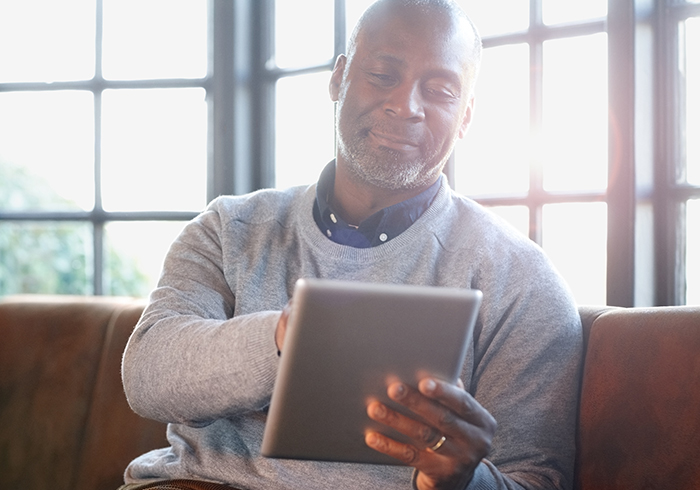 02
We receive—or transfer—your prescriptions.
We'll fill your prescription, or we simply transfer your prescriptions from your current pharmacy. We take care of everything for you!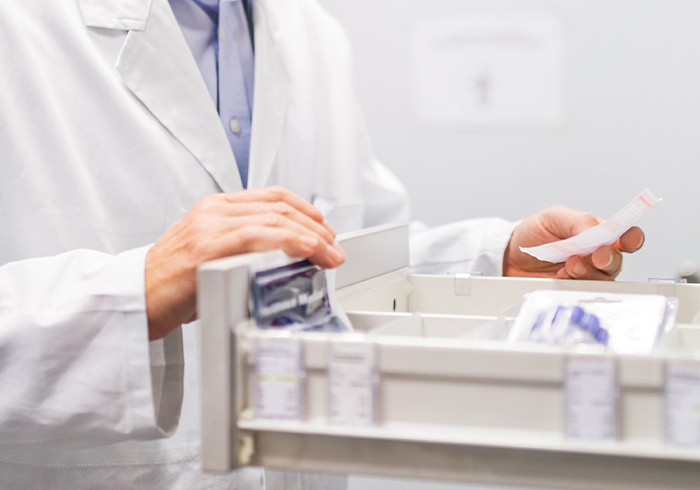 03
Our pharmacists review your prescriptions and supplements with you.
If we see anything that could be improved, such as a change in dose or scheduling, or ways to better avoid drug interactions, we'll discuss it with you. If you prefer a phone or video call, text or email, we'll communicate the way you want to.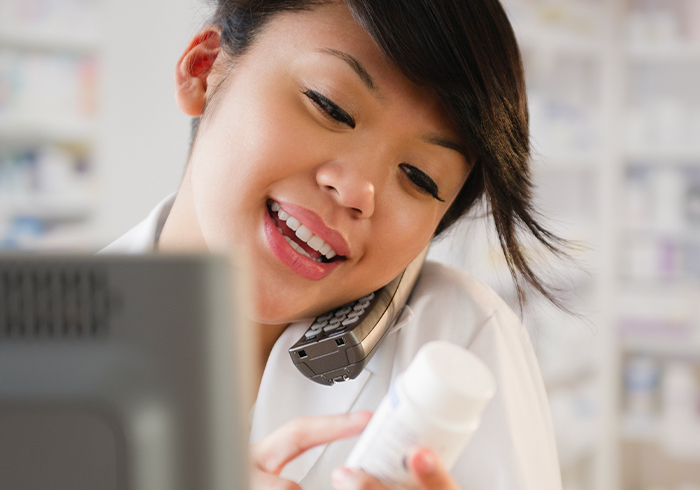 04
We sort, package and deliver your medications, for free.
When your medications are due, ReadyMeds sends you a box of prescriptions, over-the-counter products, vitamins and supplements, sorted by dose and time of day, in easy-to-open packets. We'll even include non-pill items, like creams and inhalers. And all you pay for are your products; delivery and packaging is free!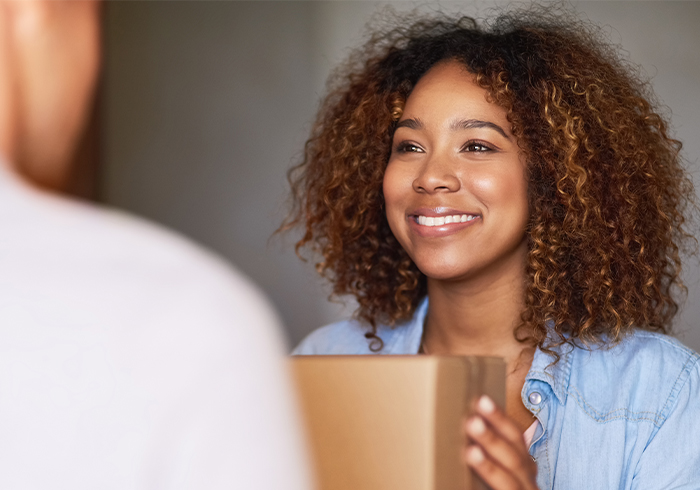 05
We take care of refills, too.
ReadyMeds proactively takes care of your refills—all you usually have to do is open the package. And it doesn't stop there: we're always here if you have any questions.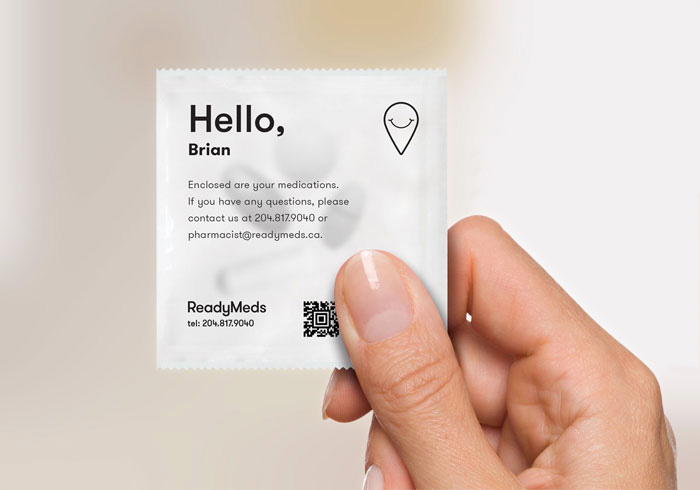 06
Plus, you can manage your own profile.
After you've signed up, you'll be able to access all of your information, allowing you to manage your profile, review your order history, and change your vitamins and supplements.